Discover New Music: Ellie Goulding - 'Hearts Without Chains'
With only a couple of weeks left before Ellie Goulding officially unveils her expanded re-release of 'Halcyon' (titled 'Halcyon Days') the English singer is running into some issues keeping a lid on the new material - Several tracks have been released, most by official sources, but this is not one of them.

'Hearts Without Chains' is a sparsely produced, piano-driven ballad that was co-written by Fraser T. Smith, the songwriter behind Adele's 'Set Fire to the Rain'. As with any leaked material, this tune is at risk of being removed from YouTube by label laywers at any moment so take a listen while you can!




If you're looking to keep your music sampling strictly above board, you can taste-test the new tracks legally via Ellie's Album Sampler below: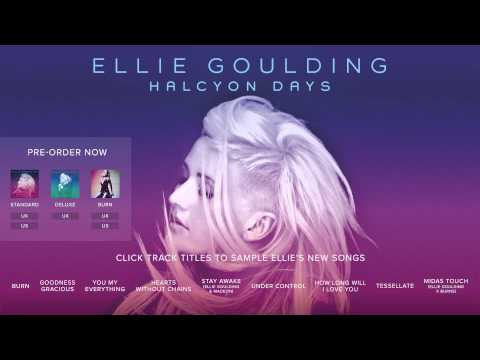 'Halcyon Days' Tracklist:

1. 'Don't Say A Word'
2. 'My Blood'
3. 'Anything Could Happen'
4. 'Only You'
5. 'Halcyon'
6. 'Figure 8'
7. 'Joy'
8. 'Hanging On'
9. 'Explosions'
10. 'I Know You Care'
11. 'Atlantis'
12. 'Dead In The Water'
13. 'I Need Your Love'
14. 'Hanging On' - Listen Now »
15. 'Lights'
16. 'Ritual'
17. 'In My City'
18. 'Without Your Love'
19. 'Burn' - Listen Now »
20. 'Goodness Gracious'
21. 'You My Everything'
22. 'Hearts On Chains' - Listen Now »
23. 'Stay Awake'
24. 'Got It Under Control'
25. 'Flashlight'
26. 'How Long Will I Love You'
27. 'Tessellate' (Alt-J cover) - Listen Now »
28. 'Midas Touch' - Listen Now »

'Halcyon Days' is slated for release on August 27th and features 10 previously unreleased tracks in addition to the 13 tracks originally found on her 2012 release 'Halcyon' - Preorder info here.

--
Source: YouTube.com + Spin.com